In an interview published by Ask Gamblers and Catena Media, Jasna Nedić, Director of New Angles Consulting and Organizer of SEE Gaming Business Forum shared her insights on organizational aspects of the forum, the biggest trends and challenges in the event management industry today.
In the past year and a half, there were hardly any live events; it wasn't until late September this year when iGB Live! took place face-to-face after a long hiatus.
Following in the footsteps of this major Gaming exhibition, the organisers of SEE Business Gaming Forum decided to organise the first-ever live edition of the conference, in addition to hosting the event for online viewers.
The second edition of this unique Gaming event took place on 15 October in Belgrade and, although the morning was rainy and dull, AskGamblers was there in the front rows to hear the most important and illuminating insights from industry experts.
We took the opportunity to talk to Jasna Nedić from New Angles Consulting, the event managing firm behind the SEE Gaming Business Forum, and asked her about the experience of organising this hybrid event and the prospects of Gaming industry in the region.
AG: First of all, we would like to thank you for organising such a fantastic event; AskGamblers really enjoyed the conference.
You opted for a hybrid event this year, offering the choice of attending it live and watching it online. How challenging was it to make everything work, given the circumstances?
JN: The pandemic definitely changed the way we conduct business. However, I still firmly believe that no technology can replace face to face contact, hence the decision to organise the SEE Gaming Business Forum as a hybrid event. To be perfectly honest, after more than 400 organised business conferences, this is the first time we have opted for a hybrid event, primarily because it allows great flexibility for speakers, attendees and sponsors.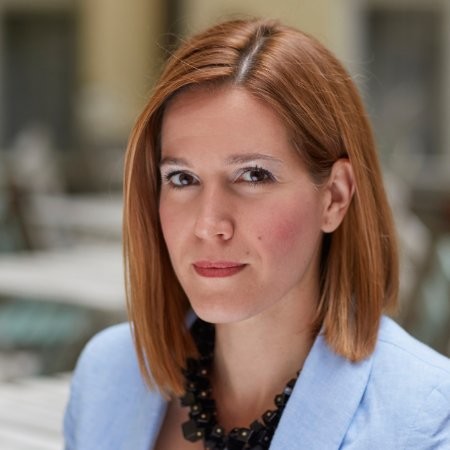 Jasna is an experienced marketing and business development professional with over 15 of experience working in a cross-cultural environment and specializing in marketing, event management and corporate communications. She organised numerous international, business-oriented, high-profile events, as well as team-building events. She has strong project management skills and has lead several re-branding projects. Her particular focus are the development of various strategic client care programs and internal communications.
There were many challenges: searching for an ideal virtual platform; customising it to our needs and sponsors' requests; easy onboarding for delegates; finding the way to integrate onsite and online speakers and making it an important promotional tool for sponsors. The feedback we have got so far regarding the virtual experience is amazing and reassuring that we did our job well. It was worth the effort.
We've seen a lot of guests from abroad, too; Did you have trouble finding people who would accept taking part in the Forum?
We are very happy with the turnout of international attendees in these challenging times and consider it proof that the event is becoming more recognisable in the region and beyond. I cannot say it was easy, but, as I said, we are happy with the turnout
How did you choose the panellists? With so many experienced and talented people in the industry, both in Serbia and abroad, was it hard to limit each panel to four-five panellists?
Great question! Firstly, we conduct our market research very thoroughly. We have talked to more than 100 industry participants to get the gist of the issues they are encountering. Then we try to make the right mix of various stakeholders to discuss certain topics from different business angles.
That's how I believe we achieved excellent discussion dynamics and extracted the best experience and knowledge from our speakers. You are right; it was hard to limit the number of panellists, even though from our experience, four panellists plus a moderator is optimum, the interest was great, and we couldn't say no to such experts.
There are not many Gaming events in Serbia. Do you expect others to follow in your footsteps, and do you expect to see more similar events in the country any time soon?
We cover both the land-based and online gaming sectors and all service providers in between, as this industry is so versatile and dynamic. Yes, we have already seen some of the "big" events players in the region organising smaller-scale events. The industry is exciting, so we expect to see more of them coming into the region. However, we are not trying to compete, as these are huge and well-positioned events worldwide.
Instead, we put the emphasis on the high-quality content based on meticulous research, careful selection of experts and creation of the industry community in SEE that can influence the market conditions and create new opportunities. In terms of the concept, our focus is not on the show but on an interactive discussion platform that will enable C-level industry representatives and regulators to meet and share ideas, experiences and knowledge.
We were promised credible insight from industry experts, and AskGamblers can say that the SEE Gaming Forum has lived up to those expectations. Organisation-wise, what was the most valuable lesson you learned from hosting this year's event?
I am pleased that we continued our collaboration with AskGamblers and Catena Media as the gaming industry's leading affiliate and content provider for the second year in a row. Your support brings additional credibility to the Forum, as you are an important player in the gaming industry ecosystem. Thank you for your kind words, and we are looking forward to our future collaboration.
Finally, do you expect to see any major changes in Gaming in Serbia and South-East Europe before the next Forum?
SEE has definitely become a more interesting market for some major international operators. We expect to see more online operators getting their licenses in the region and M&A transactions where we expect that the leading industry brands will buy the leading local operators. Also, the Slovenian market is slowly opening up. Definitely exciting times ahead; therefore, we'll have exciting discussions ready for the next year.
We thank Jasna for taking the time to answer our questions and we look forward to the 2022 edition of the conference.
Originally published on https://www.askgamblers.com/gambling-news/industry/see-gaming-business-forum-2021-challenges-and-road-ahead/